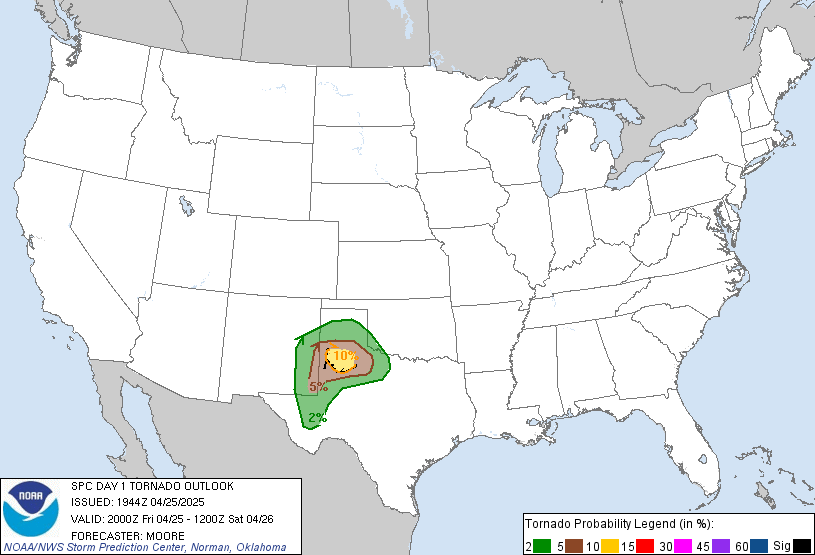 DAY 1 CONVECTIVE OUTLOOK
   NWS STORM PREDICTION CENTER NORMAN OK
   0237 PM CDT WED MAY 28 2014

   VALID 282000Z - 291200Z

   ...THERE IS A SLGT RISK OF SVR TSTMS ACROSS PORTIONS OF THE NRN
   PLAINS...

   ...THERE IS A SLGT RISK OF SVR TSTMS OVER PARTS OF THE LOWER MS
   VALLEY...

   ...SUMMARY...
   SEVERE THUNDERSTORMS CAPABLE OF LARGE HAIL...DAMAGING WIND AND
   TORNADOES MAY AFFECT PARTS OF MONTANA AND WESTERN NORTH DAKOTA LATE
   THIS AFTERNOON INTO TONIGHT. ISOLATED SEVERE THUNDERSTORMS ALSO MAY
   OCCUR ALONG THE CENTRAL GULF COAST. ELSEWHERE...SCATTERED STRONG TO
   MARGINALLY SEVERE STORMS MAY OCCUR OVER PARTS OF FLORIDA...THE OHIO
   VALLEY...THE MID-ATLANTIC STATES...AND THE EASTERN GREAT BASIN.