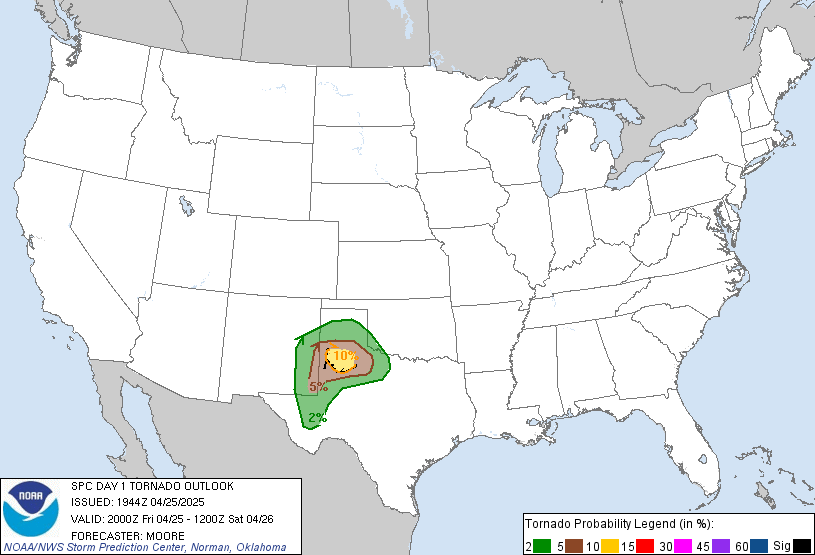 DAY 1 CONVECTIVE OUTLOOK
   NWS STORM PREDICTION CENTER NORMAN OK
   0259 PM CDT FRI JUN 06 2014

   VALID 062000Z - 071200Z

   ...THERE IS A SLGT RISK OF SVR TSTMS FROM THE HIGH PLAINS ACROSS THE
   MID-SOUTH AND SERN STATES...

   ...SUMMARY...
   DAMAGING WINDS AND LARGE HAIL ARE ANTICIPATED FROM THE CENTRAL TO
   THE SOUTHEAST STATES. THE GREATEST CONCENTRATION OF SEVERE WIND
   GUSTS ALONG WITH A COUPLE OF TORNADOES IS FORECAST OVER PARTS OF THE
   CENTRAL AND SOUTHERN GREAT PLAINS.