Storm Forecast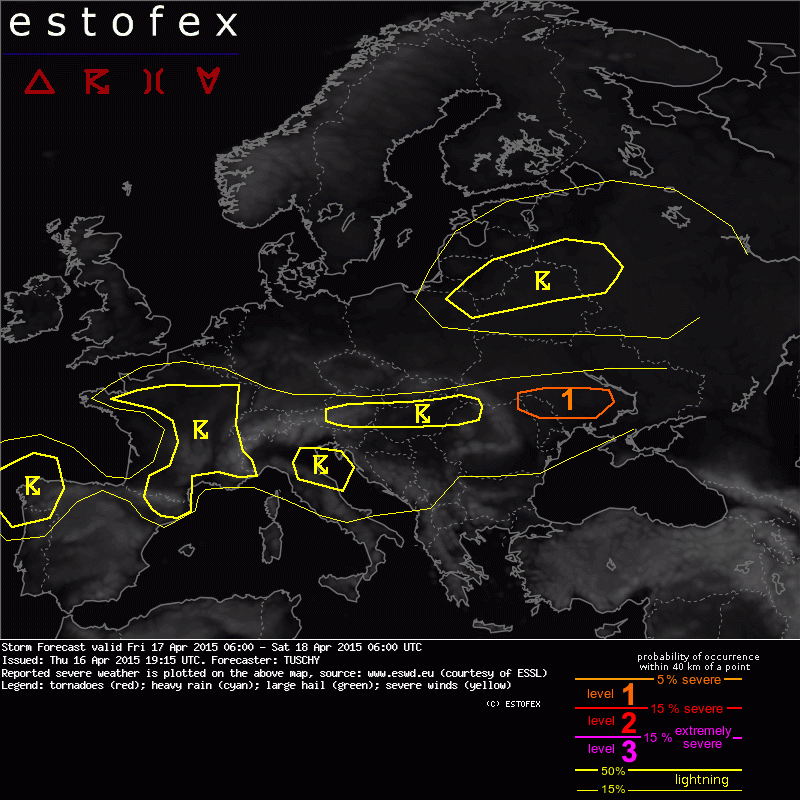 Storm Forecast
Valid: Fri 17 Apr 2015 06:00 to Sat 18 Apr 2015 06:00 UTC
Issued: Thu 16 Apr 2015 19:15
Forecaster: TUSCHY
A level 1 was issued for N-Moldova and S-Ukraine mainly for a few large hail events and an isolated severe wind gust.

SYNOPSIS

A positive tilted trough extends from NW Russia to the Alps. This feature accomodates cold mid-level temperatures. To the west, a high-over-low blocking pattern evolves with rising mid-level geopotential heights north of Scotland and a gradually eastbound moving cold-core low over the far E-Atlantic/far west Iberian Peninsula.
In the lower troposphere a W-E aligned channel with reduced surface pressure runs from N-France to the Ukraine. This boundary separates a cool and dry air mass to its north from a more humid and warmer air mass to its south.