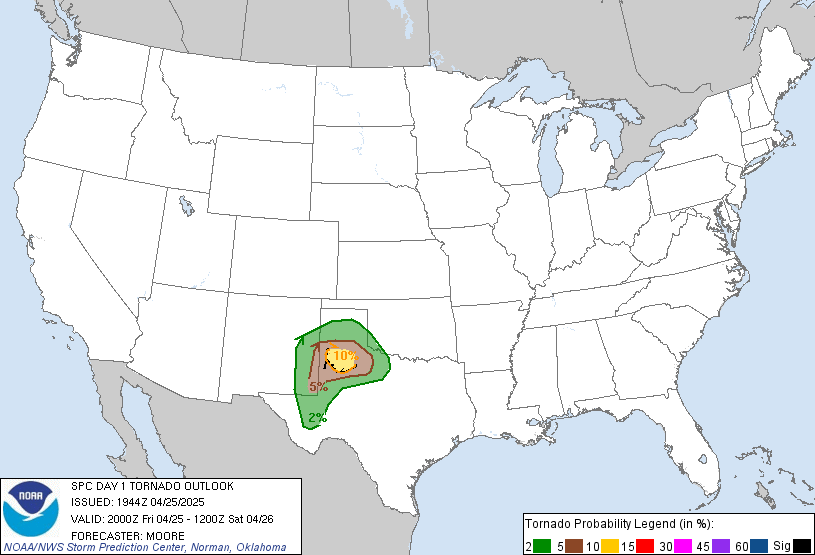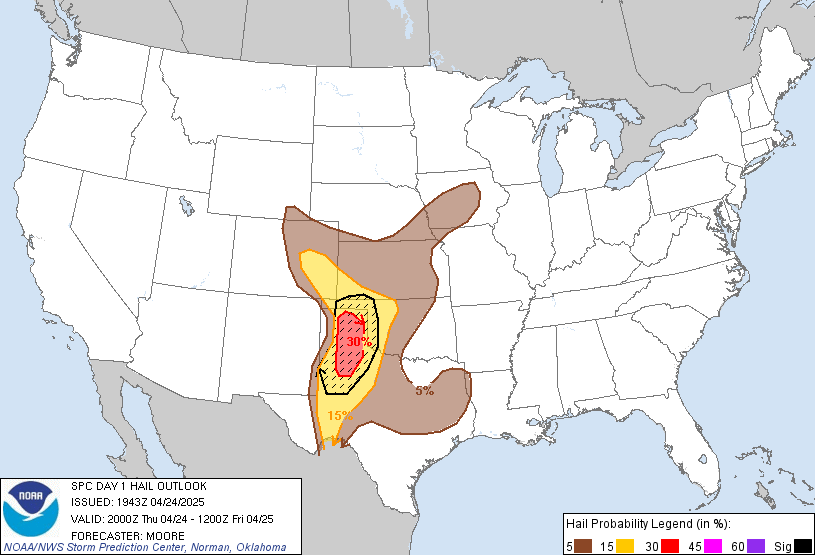 DAY 1 CONVECTIVE OUTLOOK
   NWS STORM PREDICTION CENTER NORMAN OK
   0258 PM CDT MON JUN 16 2014

   VALID 162000Z - 171200Z

   ...THERE IS A MDT RISK OF SVR TSTMS SERN SD AND PARTS OF ERN NEB
   THROUGH SRN MN...NRN/CNTRL IA INTO SWRN WI...

   ...THERE IS A SLGT RISK OF SVR TSTMS PARTS OF THE NRN AND CNTRL
   PLAINS INTO MID-UPPER MIDWEST...

   ...SUMMARY...
   SEVERE THUNDERSTORMS CAPABLE OF POTENTIALLY WIDESPREAD DAMAGING
   WIND...VERY LARGE HAIL AND TORNADOES...WILL OCCUR TODAY INTO TONIGHT
   FROM PARTS OF SOUTHEAST SOUTH DAKOTA AND CENTRAL AND EASTERN
   NEBRASKA EASTWARD ACROSS MUCH OF IOWA...SOUTHERN MINNESOTA...INTO
   WISCONSIN. OF PARTICULAR CONCERN WILL BE FROM PORTIONS OF NORTHEAST
   NEBRASKA INTO ADJACENT PARTS OF SOUTH DAKOTA AND IOWA THAT AFTERNOON
   AND EVENING...WHERE A FEW SIGNIFICANT AND/OR A VIOLENT TORNADO IN
   ADDITION TO LARGE...DAMAGING HAIL AND WINDS WILL BE POSSIBLE.

   ...NRN/CNTRL PLAINS INTO UPPER MIDWEST THROUGH TONIGHT...

   MOST OF THE ONGOING FORECAST REMAINS ON TRACK. THE SLIGHT RISK HAS
   BEEN EXTENDED INTO PORTIONS OF W-CENTRAL INTO CENTRAL IL. REF MCD
   1016 FOR MORE DETAILS. ADDITIONALLY...TORNADO THREAT APPEARS TO BE
   INCREASING ACROSS PORTION OF NEB/FAR SE SD AND ADJACENT PORTIONS OF
   IA. REF MCD 1015 FOR MORE DETAILS. 19Z OBSERVED RAOB FROM OAX
   INDICATES STRONG LOW LEVEL SHEAR WITH LARGE CYCLONICALLY CURVED
   HODOGRAPH AND EXTREME INSTABILITY. WITH THE ADDED FOCUS OF AN
   OUTFLOW BOUNDARY FROM EARLIER CONVECTION...SEVERAL SIG TORS AND/OR A
   VIOLENT TORNADO CAN NOT BE RULED OUT. AS SUCH...UPGRADE TO 15% SIG
   TORNADO PROBABILITIES APPEAR WARRANTED.

   ELSEWHERE...NO CHANGES WERE MADE.